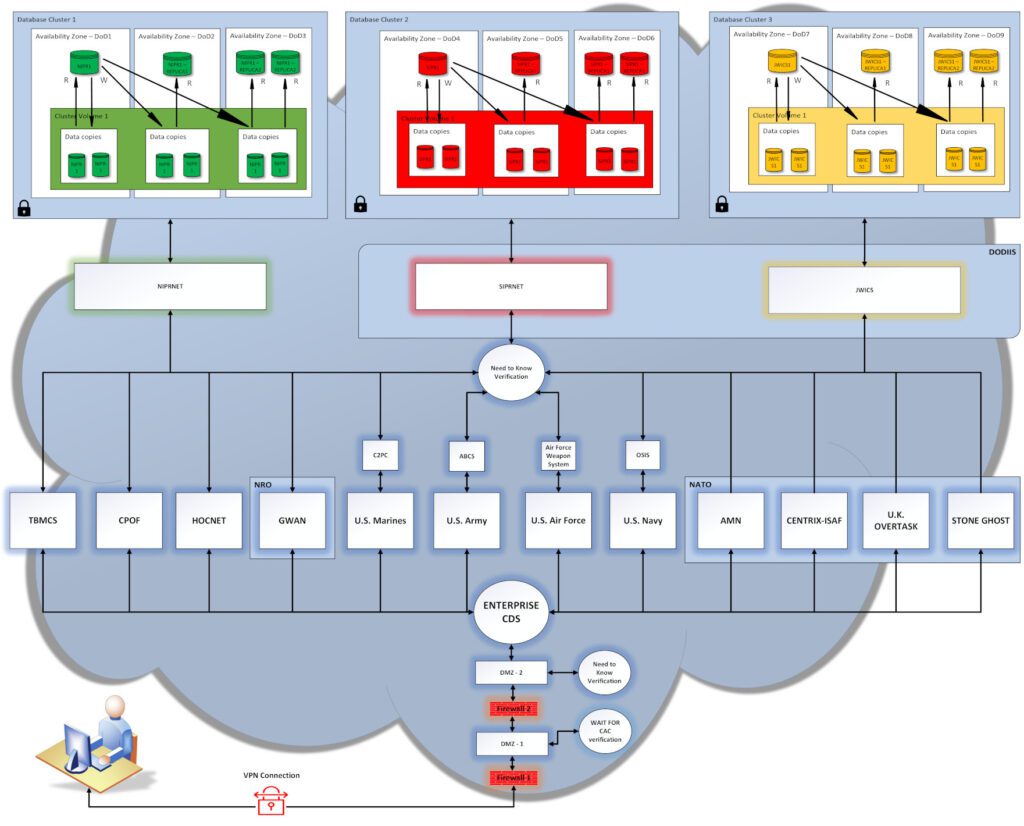 ABSTRACT
The Department of Defense (DoD) battlefield exists both in cyber and the physical world. Information sharing is a top priority for the DoD in support of our warfighters and allies. To maintain military technological advantage and superiority, access to information and the capacity to process it are critical components for empowering the warfighter for mission success. The volume of information shared has increased exponentially, necessitating the development of a DoD enterprise cloud capable of sustaining, and supporting strategic worldwide DoD missions through effective information sharing. However, the existing U.S. Government cloud design does not support enterprise use, and legacy software and hardware applications such as a Cross Domain Solution (CDS) will need to be re-architected, certified, accredited, and authorized for future enterprise cloud use. A CDS is a requirement for information sharing in both unclassified and classified systems and information transmission from one system to another, but there must also be a DoD enterprise cloud structure to leverage the CDS in the U.S. Government cloud. The purpose of this research is to explore the future possibilities of using an enterprise cloud CDS and to present a conceptual design for a DoD enterprise cloud architecture that will save the DoD time and money in the certification process while also allowing efficient information sharing across multiple DoD Command and Control (C2) systems. To have this cloud cross domain solution architecture design approved and accredited by the DoD for future use, we adhere to the Federal Risk and Authorization Management Program (FedRAMP), a process required for federal agency cloud deployments and the National Institute of Standards and Technology (NIST) standards. We use existing systems from across the DoD and allies found in the open literature as a baseline.
Artificial Intelligence and Cloud Computing Conference (AICCC '21), December 17–19, 2021, Kyoto, Japan
Paper will be accessible here:
https://doi.org/10.1145/3508259.3508283
---
33 Technologies specializes in cloud solutions and can assist you in evaluating your current IT infrastructure, identifying your cloud requirements, and developing a comprehensive plan. In addition to data migration, user training, and ongoing cloud management and monitoring, our team of experts can also assist with data migration.
Contact us today to learn how we can help you migrate to the cloud and reap the benefits of increased security, efficiency, and cost savings.
---
Affiliate links generate a commission for our business. The author's opinions and evaluations are not influenced by commissions. This post does not represent official United States Department of Defense policy, funding, or endorsement.